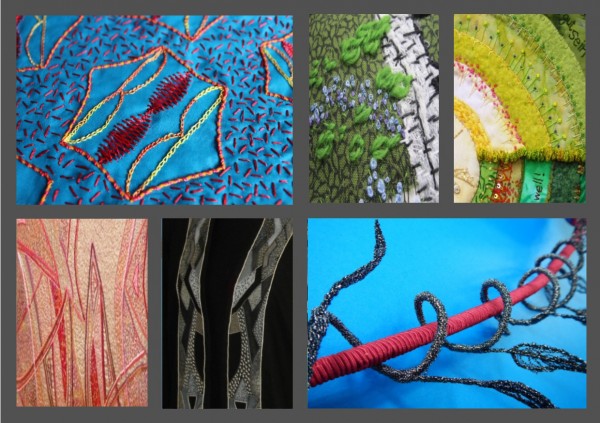 I'm pleased to tell you about our new exhibiting group, 'FIVE'. We're a group of textile artists (yes there are five of us – how did you guess?!) who have joined together as an exhibiting group. We met through the City and Guilds Diploma course in Stitched Textiles at Missenden Abbey, and became firm friends through our shared love of everything to do with textiles. How lucky you are if you stumble across people with shared interests, and what a joy it is to support and encourage each other along our textile journey.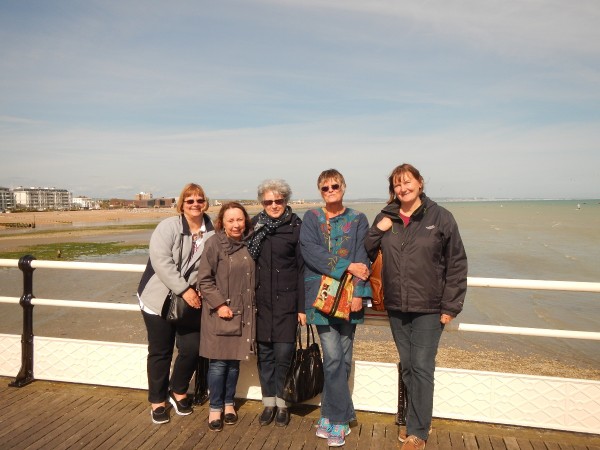 We all felt ready for a new challenge, so we decided to plan a joint exhibition of textile art. We all love the rich variety of world textiles, which we studied in some depth during our course, and it left us buzzing with new ideas for designs. For this reason we decided to base our first exhibition on World Textiles. The starting point for each piece is something from the world textiles that we love. It may be a colour combination, a pattern, a shape or function, or it may just be a texture.
We're all working on very different things. I'm working on a series of Indian-inspired panels, using the bright colours and the 'sparkle' of Indian textiles. Barbara is working on cushions, some of which are inspired by the subtleties of English embroidery. Elaine is making a series of embroidered mirrors that each reflect the colours and motifs of different continents, all so very different from each other. Suzanne is working on a hand-felted and embroidered jacket in the vibrant and exciting colours and patterns of Guatemala. Cheryl's 'family  of stitched dolls' represent family groups from different countries and cultures who are uprooted from one country to another, and the journey they go on as they move from a familiar culture to a new one. They are currently travelling the country, and the people 'hosting' them are writing different entries in their travel journal. It will be interesting to see what has appeared in the journal by the time they reach Worthing in May.
It's an exciting and challenging experience putting on our first exhibition outside the more 'sheltered' confines of end-of-course shows. It's all very exciting – I'll keep you posted.