Next Exhibition: 20th April to 8th May 2020 at Ely Cathedral.
We met at Missenden Abbey on the City & Guilds Diploma in Stitched Textiles course, and formed a strong bond through our shared love of textiles. We live in different parts of the country, and our backgrounds are as disparate as our artistic styles. We meet up as often as we can, to support and encourage each other on our textile journeys, and to plan for future exhibitions. We normally work on an agreed broad theme for a couple of years, leading to a group exhibition. Previous exhibitions in Worthing and Milton Keynes have been inspired by world textiles. Currently we are working towards an exhibition on the theme of 'A sense of place', which will be exhibited in 2020 at Ely Cathedral and later in the year in Milton Keynes.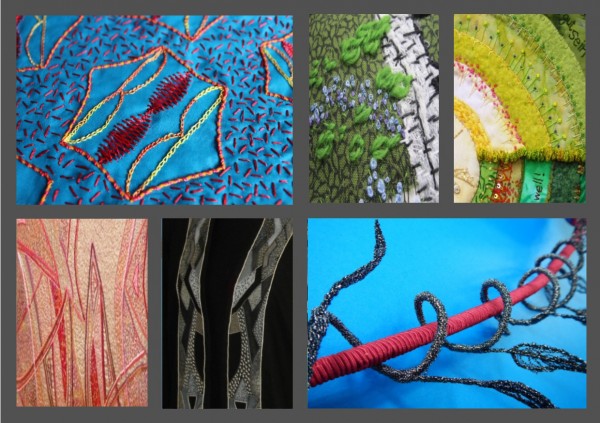 See drop-down menu at the top of this page for Artist Statements for Suzanne, Elaine, Jane, Cheryl and Barbara, and for photos of our exhibitions in Worthing and Milton Keynes.