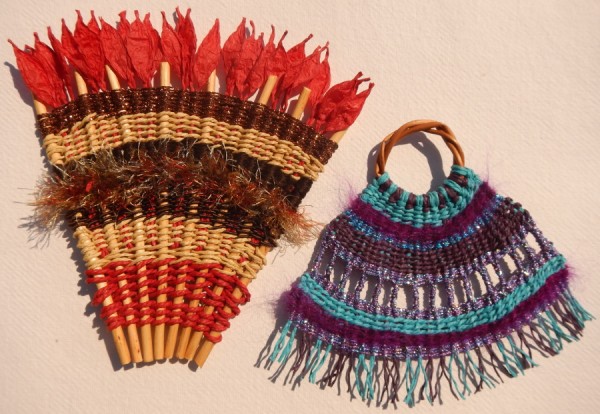 I've just finished two samples of twining, which I learned on a course with Mary Crabb at Worthing Museum and Art Gallery last weekend. Mary brought an enormous selection of threads and yarns – including some 'special' ones which she shared very generously with students. It was a sunny day so we had the door into the Museum garden open, and there was a calypso band playing outside for a private view for a new exhibition in the Studio Gallery. Lovely. The starting point for our work was looking at some of the antique fans in the Museum, in particular their colours and shapes. Twining is a technique that's kind of a mixture between weaving, plaiting and braiding. Rather than one strand running to and fro like weaving, two strands are worked at the same time, with a crossover twist round each of the uprights.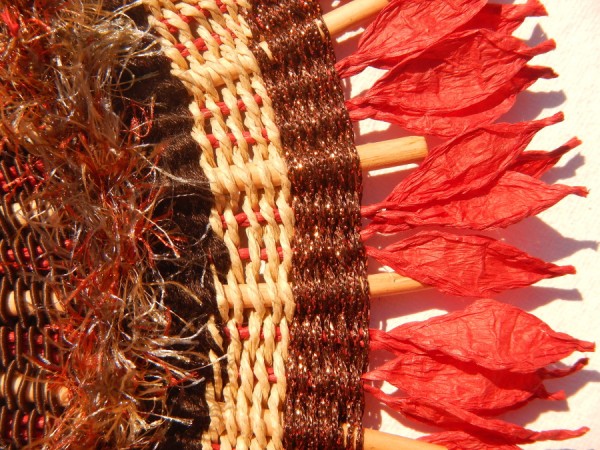 This one was worked over willow, which gives a firm foundation. As the shape fans out, extra rolled paper uprights are added in between them so that the woven strands don't have to span too much distance between them.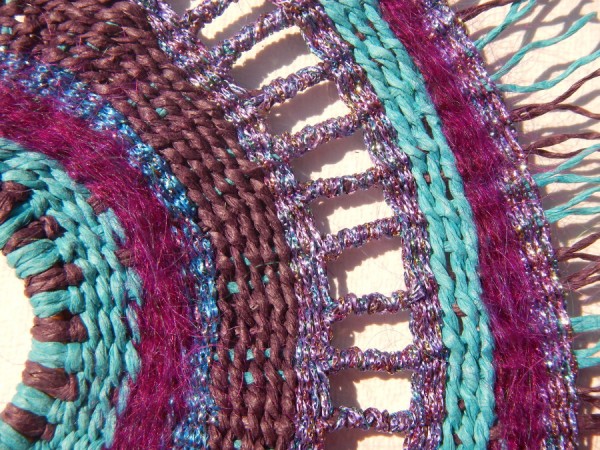 This one was woven on uprights made of rolled paper so it is slightly more flexible (depending on how tightly you weave it).
The picture below is students work in progress during the day.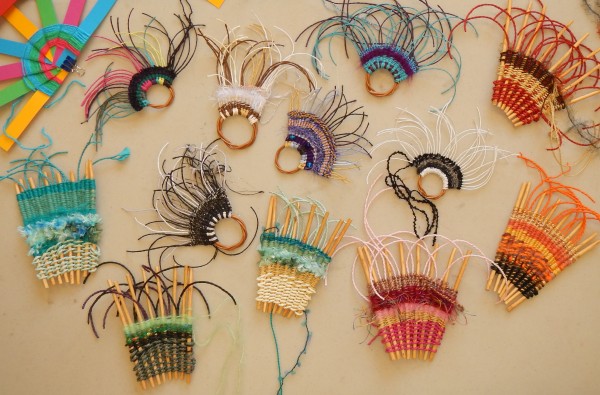 During the day we were chatting about different kinds of weaving / twining / basket-making / braiding / plaiting, and it brought back memories of learning how to weave with palm fronds last year when I was travelling in the Pacific. I'll dig out some photos of palm frond weaving, and how they are used in Pacific island houses. I need abit more time to find those, so it will have to be 'part two' of this post.
Mary's work takes twining into a more experimental dimension, including sculptural forms made out of wire. You can see some of these on her website www.marycrabb.co.uk