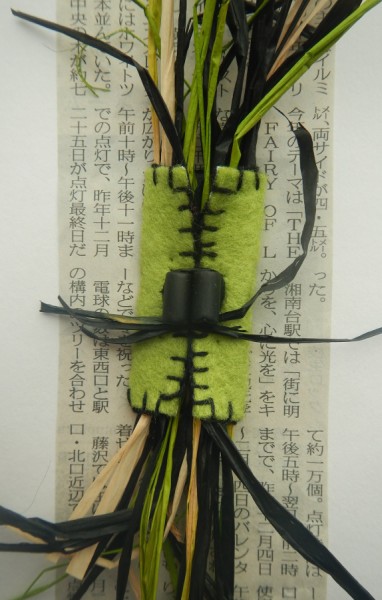 I used to share an office with a colleague who had a round ceramic plaque on the wall by her desk, with the inscription 'You always said you would get A Round Tuit, so I thought I'd give you one'. OK so it was abit cutesy – but I could identify with the sentiment! I definitely need to get a Round Tuit at the moment. People who have stitched alongside me know that I'm the world's greatest prevaricator, and I spend for ever getting a round tuit. Right now I think there's a good reason though, as I'm beginning to pack for a house-move. We've had an unbelievable gap of 5 months between exchanging contracts and completing, so we drifted into the mindset that we had endless time available to sort everything out. Now suddenly it's looming in 5 weeks time and there's so much to do. I haven't moved for 19 years and Roger hasn't moved for 26 years, so it's a big deal and we're quite unsettled. Art is virtually at a standstill, so I thought it would be a good chance to tackle some small UFO's.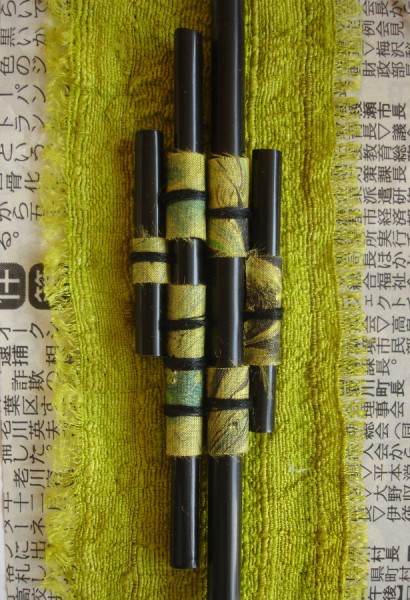 Earlier this year I went with some friends on a wonderful course with Gwen Hedley, called 'Cut, fold, form, patch, piece'. We made a series of little pieces based on manipulating fabric and paper, enclosing and trapping things within folds and flaps. I came home with a head full of ideas and a box full of projects to finish, and of course that's where they have stayed since then. But they are an ideal thing to keep out during the next few months of chaos, because they are small, portable, easily put-down-able, and can be done in the hand without access to messy space. They don't need any great concentration on design – they just evolve in your hands as you stitch. That's great at a time when I'm distracted by trying to get our current home ready for new people, firstly de-cluttering and secondly decorating.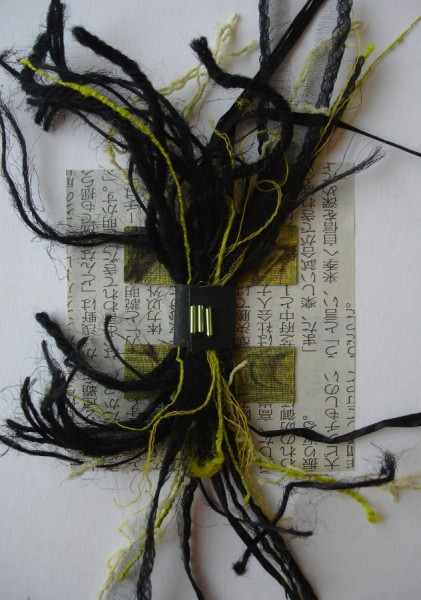 Fellow textile addicts will understand the way that 'stuff' just expands, filling cupboards to bulging and over-flowing. When the cupboards are full, then the boxes start to pile up in front of the cupboards. Why is it that whatever you need is guaranteed to be in the most deeply buried and inaccessible place? And horror of horrors, when you start hoiking it out of cupboards and trying to rugby-tackle it into boxes, then it expands in an exponential explosion.
We'll be saying goodbye to our sea-views, but we'll gain a garden (and an 'extra' room…now I wonder what that could be used for??? Any ideas???)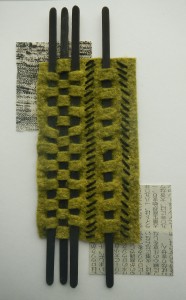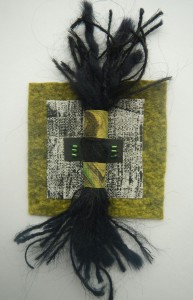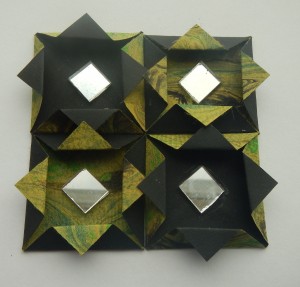 There are some more of these little experiments in the pipeline, and they'll each have more stitching added before being mounted onto something less harsh than the paper they're currently on. After that they'll probably turn into a sort of little 3D sketch-book-thingy.
Roger just looked over my shoulder and asked why I was posting photos of strange stuff tied up with string…
…Is there anyone out there…?